Introduction
ALUCOMAT®

is world's original

ALUminium COmposite MATerial (ACM)

Total Solution provider, the material is later known as

Aluminium Composite Panel (ACP)

.

ALUCOMAT® Nano Solution: ANTI-BACTERIAL series

Thanks to all-new Nano Solution from
ALUCOMAT® Total Solution
family, quality of low-rise, commercial signage, electronic plant, and interior design may elevate even higher unprecedentedly.

After extensive laboratory and field testing,

ALUCOMAT® Anti-Bacterial

series, which lacquered coated with specially formulated Nano-technology resins, is proven solution is delivering permanent anti-bacterial effectiveness. Live-in performance evidences that it can virtually help end-customers preventing potential losses by superb elimination of bacteria in workplace where strict environmental and health standards are applied.
APPLICATIONS

ALUCOMAT® Anti-Bacterial is a value-added solution ideal for projects which require hygienic standards:
clinic | hospital | biochemical plant | pharmaceutical laboratory | food processing line | public transportation | sanitary facility | and more….



BENEFITS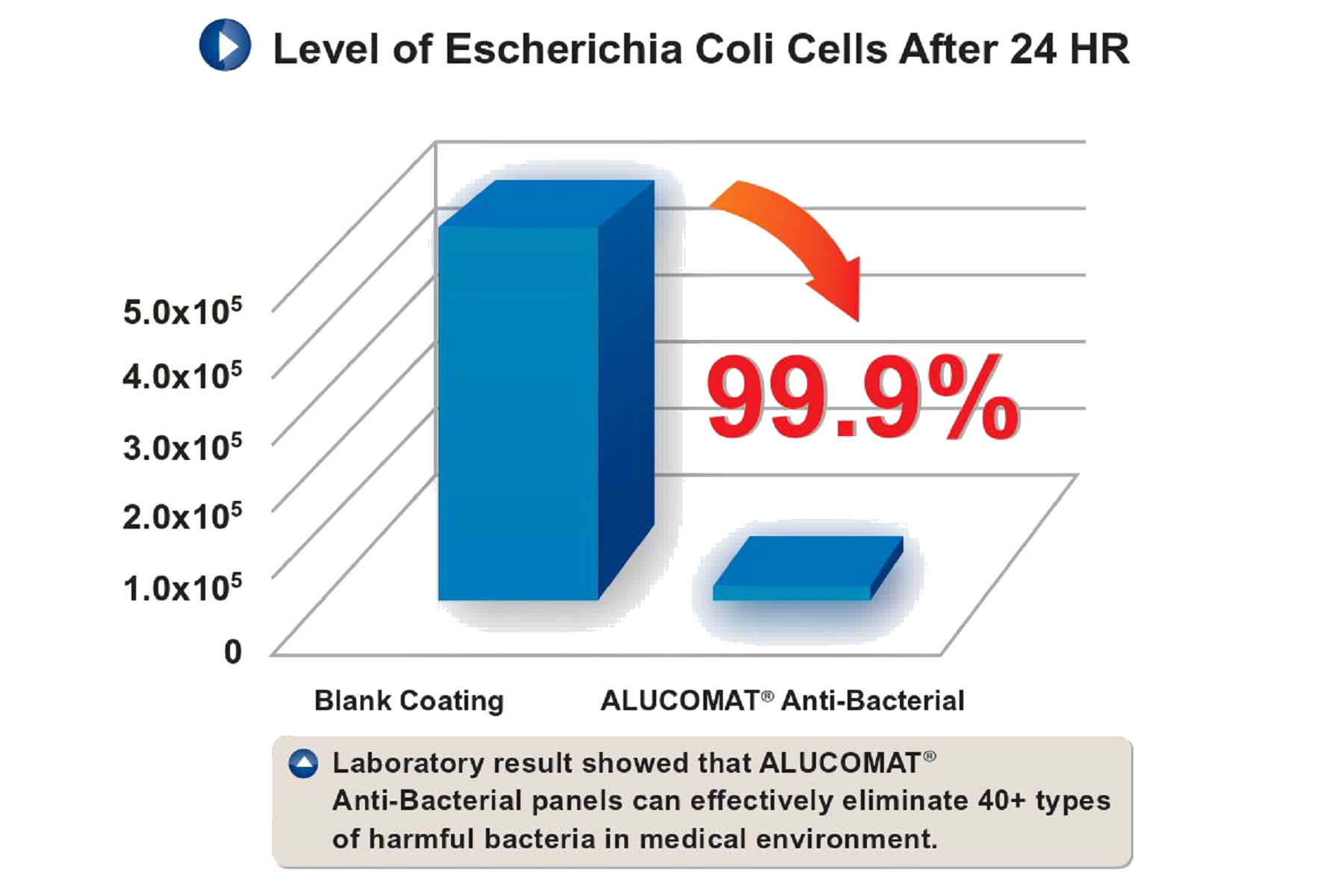 State-of-the-art coating finish employing inorganic antimicrobial agent can effectively eliminate 40+ types of harmful bacteria. Without lifespan concern, as long as the finish is not damaged, it can continue reducing spread of infections and diseases in our living and working environment. In comparison with so-called photocatalytic products,

ALUCOMAT® Anti-Bacterial

does not require UV light to activate and therefore it is also energy saving. In other words, simplicity is the best.


Superior performance of

ALUCOMAT® Anti-Bacterial

is proven by the result tested according to Japanese JIS Z 2801:2000 standards. Laboratory report is available under request.