Shipment
Timely Delivery
Timely delivery is as important as R&D and manufacturing quality Aluminium Composite Material (also known as Aluminium Composite Panel).

Thanks to its 45 years of corporate reputation in the supply chains,

ALUCOMAT®

ACM (or ACP) has access to key resources and thus is able to commit to every project deliverable from 7 up to 30 days.

In addition,

ALUCOMAT®

has proven financial availability and project management skills to work out multiple projects with all stakeholders involved. For instance, a project of some 200,000 sqm over 5-year multi-phase is usual in our experience.

Packing Method
Reliability of packaging and packing are as important as timely control of delivery itself.

ALUCOMAT®

uses only solid wooden crate (absolutely not unprotected wooden pallet) for international shipments. Each crate is well-built with original timbers, covered with off-grade panels, wrapped by virgin polyethylene film, and finally sealed by steel strips, ensuring that panels would not be damaged during long transit on the sea.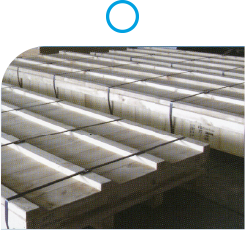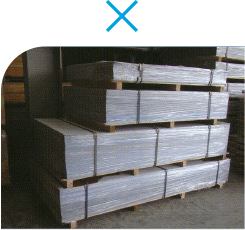 Sustainable Business
ALUCOMAT®

is dedicated to sustainable development. Delivery aspect of environmental protection is being perceived for an advanced society of tomorrow.

A series of environmentally friendly measures are taken to meeting import regulations of individual client nations. For details, see environment.