Introduction
ALUCOMAT®

is world's original

ALUminium COmposite MATerial (ACM)

Total Solution provider, the material is later known as

Aluminium Composite Panel (ACP)

.

ALUCOMAT® Nano Solution: STATIC-DISSIPATIVE series
Thanks to all-new Nano Solution from ALUCOMAT® ACM Total Solution family, quality of low-rise, commercial signage, electronic plant, and interior design may elevate even higher unprecedentedly.


After extensive laboratory and field testing,

ALUCOMAT® Static-Dissipative

series, which lacquered coated with specially formulated Nano-technology resins, is proven solution is delivering permanent static-dissipative effectiveness. Live-in performance evidences that it can virtually help end-customers preventing potential losses by superb elimination of static charge in workplace where strict environmental and health standards are applied.



APPLICATIONS

ALUCOMAT® Static-Dissipative is a value-added solution ideal for projects which require strictest control of electrostatic resistivity:
electrical engineering | semiconductor production | clean room | precision mechanics | electronic assembly |
testing laboratory | and more…



BENEFITS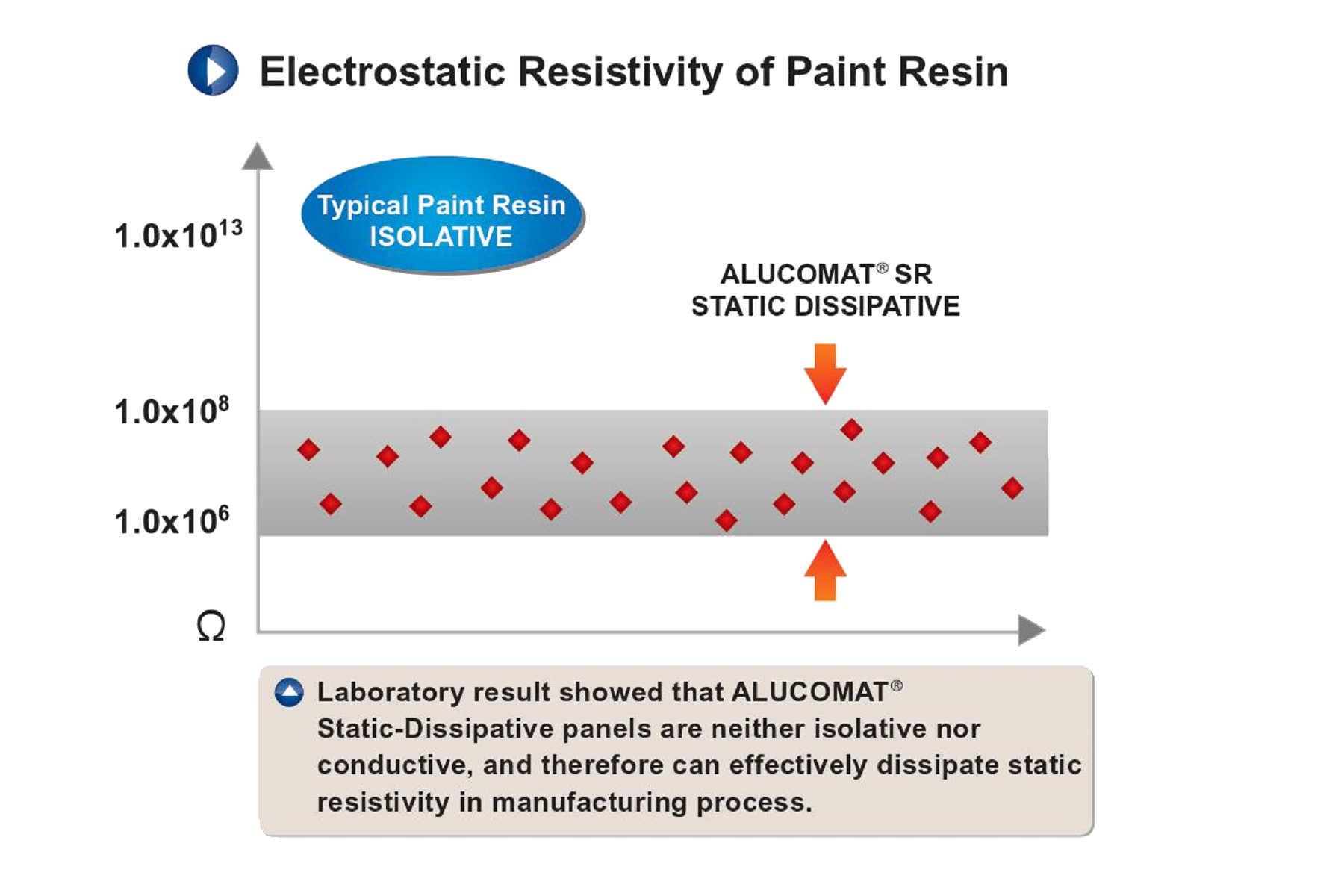 Innovative coating finish applied to

ALUCOMAT® Static-Dissipative

requires zero maintenance after installation since its excellence electrostatic dissipation rate will not decay as time goes by. With reading of surface resistivity at 1.0 x 106 ~ 108 Ω,

ALUCOMAT® Static-Dissipative

is the most positive match on static dissipation without particle adherence.


Laboratory report tested according to American ANSI-EOS/ESDS11.11:2001 standards is available under request.